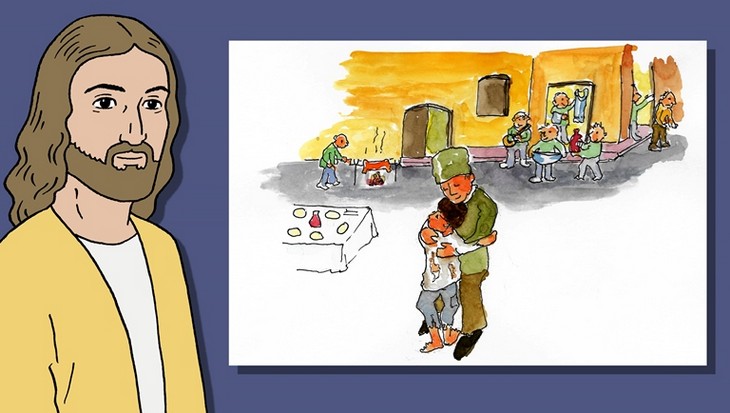 6th March, Saturday.
Theme: Outpouring of God's forgiveness
The merciful and forgiving nature of God takes center place in our readings today. The prayer of Micah seeks God's loving-kindness upon
those who sin (which would include all of us). In the Gospel, Jesus relates a parable that is quite familiar to most people. He uses the parable to explain His mission to the sinful people who seek to return to God.
The image in today's readings; God is pictured as anxiously waiting for each sinner to turn back to God Who is loving and forgiving. Once a sinner begins to turn toward God, God rushes toward the sinner, forgives the sins, and casts the sins into the irrecoverable depths of the sea. GOD then throws a party to celebrate the return of wayward offspring. Forgiveness as portrayed in today's readings is the hallmark of Christian relationships – relationship with God and relationship with others. Seeking forgiveness is the honest admission of our wrongdoing, our sinfulness, our missing the mark. Sharing in forgiveness is the willingness to rejoice at the reconciliation of those who have been estranged, the forgetting of the wrong deeds, and the full restoration of the broken relationship with even more prodigal (lavish) joy and life than before. It also is a challenge for us to look at our relationship with others. We are called both to be sincere in our seeking reconciliation with others and to be generous in our forgiving of those who have hurt us.