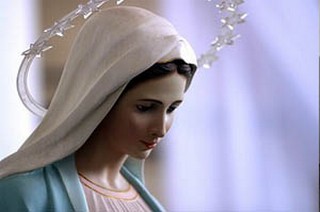 As desired by the delegation for a long time, we felt the time is ripe to open a Marian center, following the Montfortian tradition all over the congregation. In 2007 we could finally open this center at Maria Bhavan, Bengaluru. The purpose of this center was spelt as both pastoral and academic. Pastoral, in the sense that it aims at spreading the Montfortian spirituality by way of conferences, preparing the people for the Consecration to Jesus through Mary groups in the parishes.
The center also aims at promoting the spirituality of Montfort by printing his major works in English and other Indian languages. So far we have printed "the secret of Mary" and "True Devotion to Mary."
As per academic Mariology, we are starting a Diploma Course in Mariology in collaboration with DharmaramVidyakshetram, Bengaluru. The purpose of this is to communicate to people the theological riches of Montfort's doctrine.
Marian Centre also looking into various options to bring in more ministry to confreres by way of giving retreats, courses, conducting pilgrimages, promoting spirituality through music, inter-religious dialogue etc.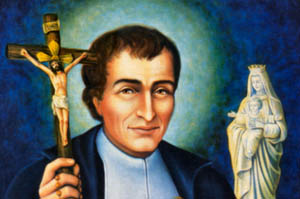 From the same Centre the members are directly involved in working with diocesan offices Archdiocesan Marriage Tribunal and Family Welfare Centre. Several confreres are fully engaged in preaching retreats to a number of religious and priests at various levels. The Centre is promoting the resources within the delegation to be able to work with lay groups in the above mentioned centers.