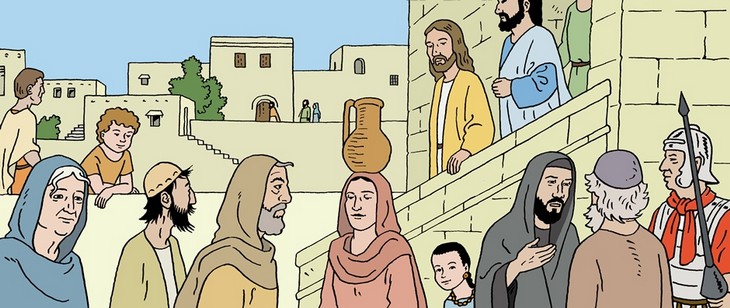 20th, March, Saturday.
I. Jer. 11: 18-20
II. Jn 7: 40-53
Theme: The arrogance of the people
As we conclude this fourth week of Lent and the days of Holy week draw nearer, the liturgy invites us to meditate today on the growing opposition to Jesus that will climax in his violent death for our sins. In the first reading Prophet Jeremiah challenged the evil ways of his enemies, instead of listening to him, plotted to destroy him; but God came to his rescue. In the gospel reading the very character of Jesus, His compassion, sympathy, unselfish service and concern for the needs of other, making no difference among the people. His personality made immense impression on countless people. while common folk believed in Jesus after hearing him, the pharisees were blinded by their conceit and felt challenged by him. Priests and Pharisees were striving to have Jesus arrested. Our refusal to deal with pre- conceived notions could prove costly, keeping us from recognizing God's new ways of relating to us, even preventing us from seeing goodness in others. What's our attitude towards others, especially those who do not necessarily say what we want to hear? Do, we still accept them or blindly condemn them?
Bro. Prakash Horo
II BTh