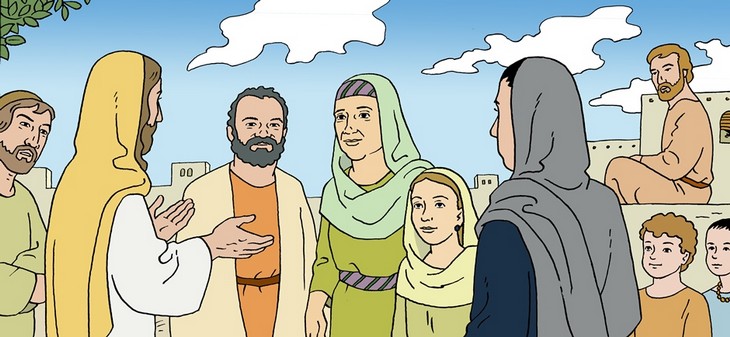 Thursday18th March
I. Ex 32: 7-14
II. Jn 5: 31-47
Theme: Faithfulness to God.
Today's First Reading presents Moses pleading with God on behalf of the people, asking God to forgive their sin and relent punishing them. Moses is conscious of the promises which God had made and invokes those promises so that the people might be spared from the wrath of God.
Jesus also speaks about Moses in today's Gospel account, that, Moses is not the one to speak on behalf of the unfaithful, but to condemn those who do not believe in Jesus. Jesus tells the disbelieving people: "The one to accuse you is Moses on whom you have set your hopes. If you believed Moses, you would then believe Me, for it was about Me that he wrote. But if you do not believe what he wrote, how can you believe what I say?"
With whom do we identify? Are we, like the Israelites, trying to deepen our relationship with God, but who are a little off track in our understanding? Or are we like the people of Jesus' day who refuse to see the message of Jesus? Mostly likely, we are the former. We get a little side-tracked in our understanding of the God Whom Jesus reveals to us. We start to build our own image of Who God is, rather than being open to the image of God that Jesus reveals.
Bro Santhosh Prabhu SMM
III BTH