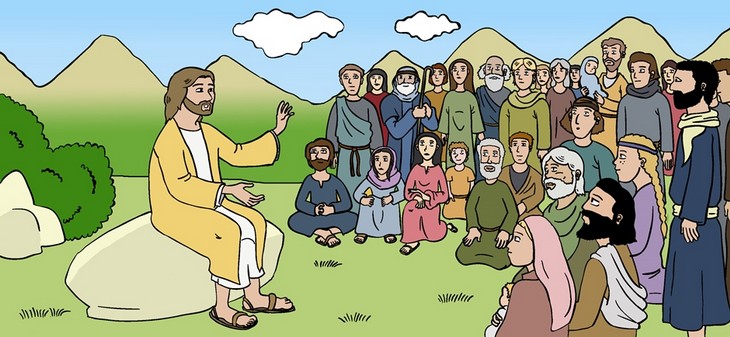 27th February, Saturday.
I. Duet 26: 16-19
II. Mt 5: 43-48
Theme: To be like God is to love like God.
Today's Gospel Jesus asks us to be perfect as our Heavenly Father is perfect. Church Fathers teach us that God is all powerful, all knowing, present everywhere, all good eternal and infinite. Lucifer the fallen angel desired God like power but was cast down from heaven Adam and Eve wanted God like knowledge but were cast off from Eden even builders of Babel desired eternal infinite fame but were scattered everywhere. So, God does not want us to be powerful, knowledgeable, eternal and infinite like him, then how can we imitate the Father? St. Thomas Aquinas gives us the 2-way steps to imitate God. To be loving and to be merciful. St. Paul in Ephesians 5:1 asks us to be imitators of God by walking in love. Jesus in Luke 6:36 teach us to be like the father by being merciful. God wants us to be Omnibenevolent all good like him. By loving the enemy, we become like God who loves the good and the bad; the just and the unjust. God's nature is love we see this in 1 John 4:8 and we who are made in God's own image are called to love like him. A creature can never become the creator, man cannot match the infinite love of God. The selfless work of doctors and nurses during Corona outbreak was reflection of God's love those volunteers who served food to the poor and the migrants produced the love light of God those of us who pleaded the mercy of the lord in prayer during the crisis be good with the love of God the virus victims who suffered the pains for the sake God produced the salvific love of God. Divine perfection has a gift for us in the darkness through such most ordinary people in ordinary circumstances. Therefore, let us strive to undertake this love and mercy of Jesus for to be like God is to love like God.
Bro. Martin SMM
II BTh