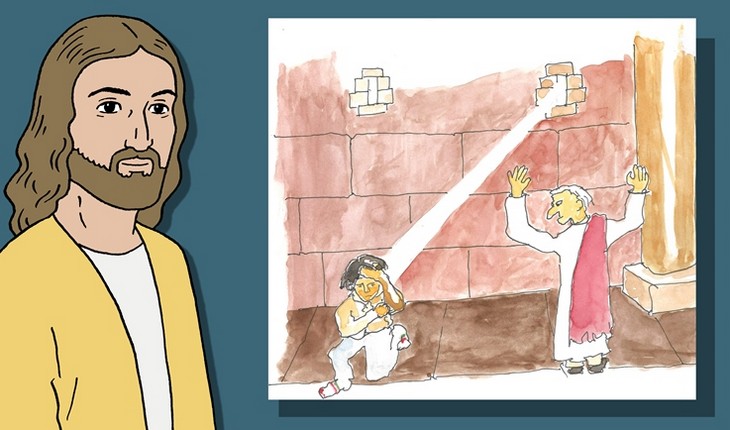 Saturday 13th March
Readings:
Hos 6:1-6
Lk 18:9-14
Theme: Repentance and Knowledge, and of Grace Given.
Today's readings talk about asking for forgiveness and mercy, and of redemption. David begs for forgiveness and Hosea discusses incredible generosity and grace for forgiveness. And the Gospel refers to sin and cleansing.

Today's Gospel is one of my favorites because it highlights the attitude of a religious person and the spiritual one. Two men are praying in the temple. The Pharisee in his prayer spends most of his time congratulating himself for being better than everyone else. The other man, a tax collector, is so humble before God that he can say nothing more than, Be merciful to me, a sinner. Which one do we like most?
Today in our Lenten journey, we want to try not to be centered on ourselves. Today we want higher places in the temple. We want to take off the Pharisee's flashy robes of our own arrogance and embrace the humility of the tax collector. we don't want to make ourselves the center of our life. This feels like an impossible task some days. Lent is a time for fasting and this is the fasting we find helpful to fast from thinking critically and from finding fault with other people.
Bro. Ruban SMM

II BTH