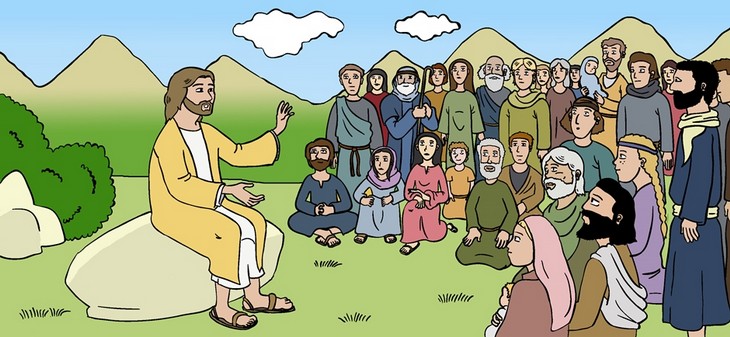 Wednesday 10th March
Readings:
Deut 4: 1, 5-9
Mt 5:17-19
Theme: To Keep or To Abolish?

We can speak of fulfilling the law in two ways: by doing everything that is asked of or by completing that which is missing. Jesus completes the law of the Old Testament with the new law of love – to love one another as he has loved us. Jesus fulfills the law not by simply fulfilling each of the many precepts, but by showing where all of the precepts have their end: in loving God above all things. When we obey the law of love we are fulfilling all of the laws – we are bringing them to their natural end.

The law of love reaches to the ends of the earth. There is no created being in the universe that is outside the law of love that Jesus has come to teach us. There is no being, not even the smallest, that escapes the demand of this law. Am I convinced in my heart and in my actions that the law of love asks me to love all people – not just my family, friends and those who rub me the right way?
The commandments of the old law as exemplified in the Ten Commandments are grave transgressions but easy to define, referring as they do to external actions. Christ's commandments have more subtle expressions. Living these commandments with the proper motivation and a considerate, dedicated attitude is what makes a person great.
Bro. John Bosco
II BTh