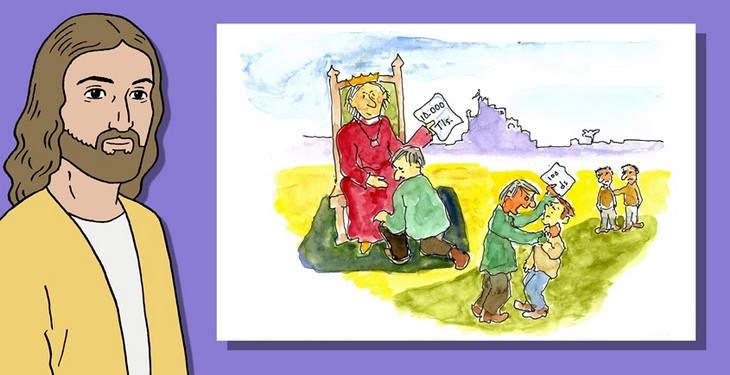 Tuesday 09 March
Readings:
Dn 3: 25, 34-43
Mt 18:21-35
Theme: Willingness to Forgive

It is said that forgiveness is a choice between choosing the wings of freedom and getting rid of the chains of bitterness. It is easy to talk about the value of forgiveness but not so easy to give expression to that value in our lives when the need arises. It is only when we see forgiveness in action that we realize what a powerful reality it is. In the parable Jesus told in today's Gospel, the master had much to forgive his servant but he forgave him generously. This same servant, having been forgiven so generously, subsequently had very little to forgive someone else but refused to do so. And as a result, the servant ended up in the prison with the chains of bitterness of not realizing the grace of forgiveness that he had received and the forgiveness he failed to pass on.

The parable suggests that God's willingness to forgive generously is not in doubt. What can be in doubt is our willingness to pass on the forgiveness we have received to those who sin against us. In today's story which Jesus told, even someone who had been generously forgiven a huge debt could not find it in his heart to forgive another to a much lesser extent. In the gospel reading Jesus is calling on Peter and on all of us to be God-like in our readiness to forgive. Jesus implies that God's readiness to forgive those who ask his forgiveness is limitless and our readiness to forgive should also be limitless.
Bro. Anthony Peter

II BTh