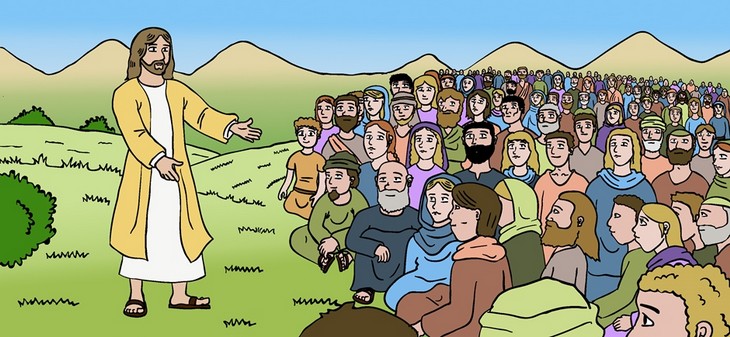 1st March, Monday.
Dan: 9:4b-10
Lk 6: 36-38
Theme: Forgive and You will be forgiven

We begin our Lenten journey marked by ashes and "shamefaced", as Daniel writes. Why because, "we have sinned, been wicked, and done evil." We are made aware that God loves us despite our disobedience and rebelliousness. We are only asked to love God and to keep His commandments. During the Lenten season, we need to dwell not only on our propensity to drift away from the love of God and His commandments, but also on his love and forgiveness, and our salvation through Him. We pray with the Psalmist, "deliver us and pardon our sins for your name's sake."
The gospel from Luke gives us a blueprint for experiencing loving and generous relationships with others. This is also the kind of relationship God wants with us and for us. There is no condemnation or judging but mercy and compassion. We are promised a covenantal relationship with God and can only fully experience it when we get out of our selfish way. God is love and God is overwhelmingly generous. It seems that too often we have not brought this message into our hearts. We need to pray that we become more welcoming to the oppressed and the needy. We need to open our hearts and arms. "The measure with which you measure will in return be measured out to you."
Today's powerful message is a reminder of our imperfect humanness. We are grateful for God's forgiveness and the forgiveness others extend to us when we sin. The ability to forgive is transmitted to caring, compassion, and love. We are grateful for that love.