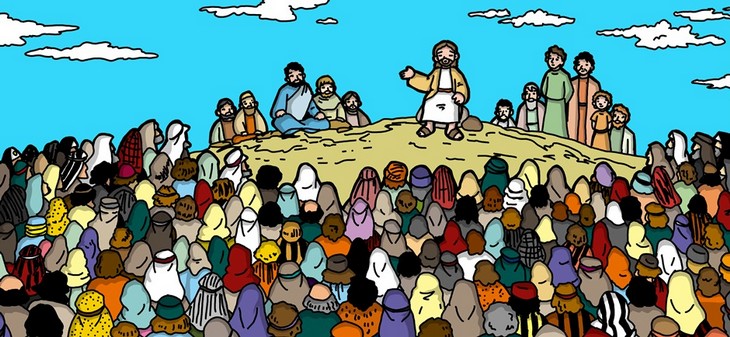 23rd February, Tuesday.
I. Is 55: 10-11
II. Mt 6: 7-15
Theme: God knows what we need before we ask.
Today's reading from Isaiah gives us this wonderful image of God's grace falling upon us like the rain and snow. When we step outside to enjoy a refreshing rain shower or to delight in a beautiful snowfall, we are not achieving anything. Those things are acts of joy in God's bounty.
In the gospel, Jesus gives us the prayer, Our Father. He tells us to pray these words, because God already knows our needs. It is nice to be reminded of this fact. The words of the Our Father are familiar to many of us too, but sit silently and meditate on them and think about each phrase. When we say them, we realize how complete our lives would be if we would do what we say and praise God, even His name is Holy. Then we ask Him for only this day's needs; and we ask Him for His forgiveness as we forgive others. God knows what we need before we ask.
Yes. These words of Jesus are so familiar but have you reflected afresh on their meaning for you during this Lenten season? If the words of God are not to return to God void, but rather achieve the end for which they were intended, have we asked ourselves what is that end, the intent, for which Jesus sent these words to us? The words sent to us on this day, at this time, have a purpose. Pray to discern that purpose. Lent is a time to plant God's word deep within us. What do we plant and water and nurture this Lenten season?
Bro. Ruban SMM
II BTH